Continuous Infusion/Dual NE-1000 Syringe Pump -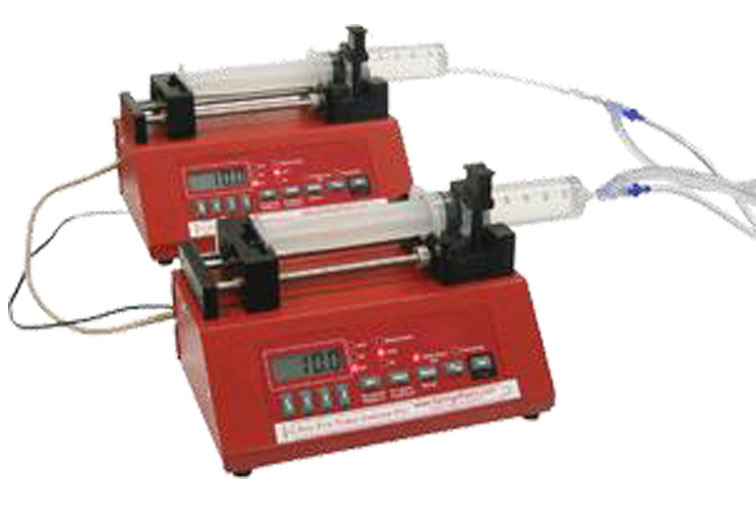 Description:

Two NE-1000 Family of Syringe Pumps connected
together are often used in dual-pump setups, possibly with check valves for continuous pumping or
mixing so that one syringe dispenses while the other
reloads. Gives customer flexibility to separate
pumps for individual use.
? Dual NE-1010:
? Dual NE-4000:
? Dual NE-1600/1800:
? Dual NE-1002X:
Includes all of the features of the NE-1000 family of pumps
Dual Pump Plumbing Kit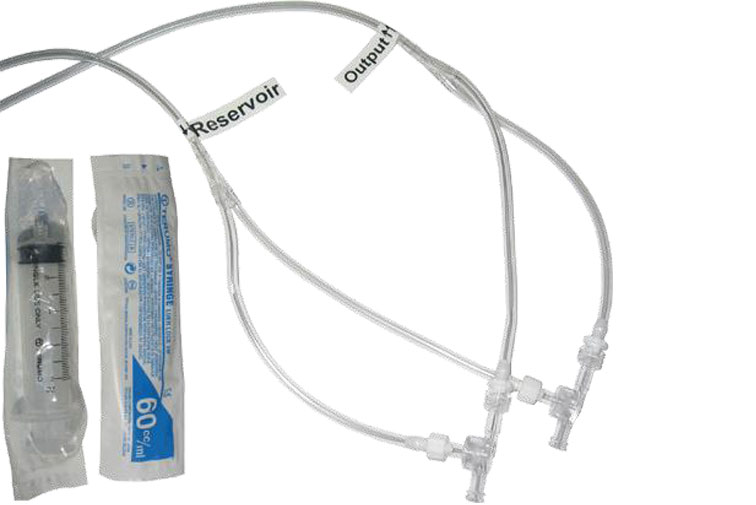 Description:
·For use with our continuous infusion system or dual infusion system
·

Provides a dual check valve for two syringes, withdraw will pull fluid
from a reservoir and infusion will output into a separate line
·

The kit is pre-assembled, all you need to do is plug in the syringes
·

Each dual check valve uses 6" of 1/8" tubing to connect to a Y connector, one for reservoir and one for output; each Y-connector has
5' of tubing to make connections to your application.
·

Two 60 cc Terumo syringes are included.
·

Individual parts are also available.
Model: P-DKIT