Automatically varies the pumping rate to maintain a pressure by utilizing your pressure sensor with a voltage output.
ANABOX CLOSED LOOP ANALOG SENSOR INTERFACE
·Vary the pumpin
g rate in proportion to a variable voltage input
·Start o
r stop pump at set voltages
·Vary the pumpin
g rate to maintain a voltage window
(i.e. maint
ain a pressure or pH level)
·Attaches to
any pump in the NE-1000 Family
·Operates stand alone
. Does not need a computer to operate.
·Optionally outputs event data to a computer for data logging

Start Pump at Voltage Trigger

Stop Pump at Voltage Trigger

Start Pump within Voltage

Stop Pump within Voltage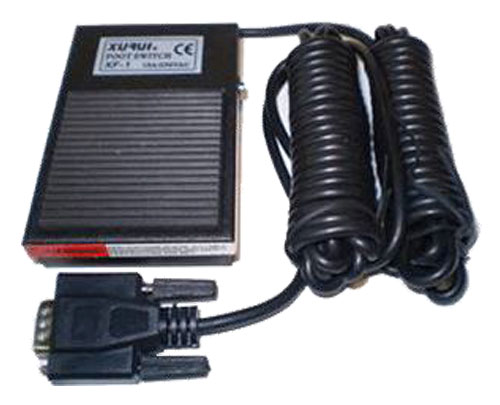 Foot Switch
Description:
·Start, stop, or send a signal to a pumping program.
·Compatible with any New Era pump excluding the NE-300 Just Infusion
·Utilizes the TTL logic port on the pump
·Quick and simple setup
·20 ft. length cable
Model: ADPT-FOOTSW-2